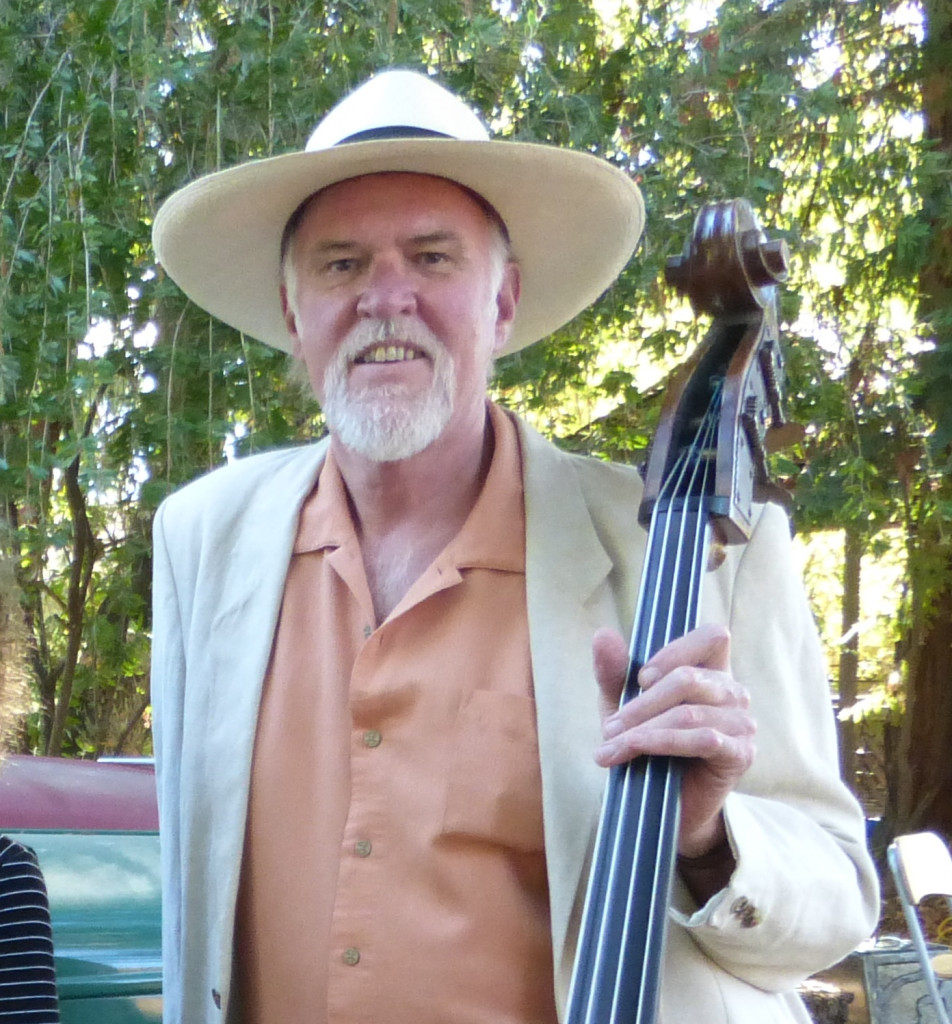 Stephen Tamborski began playing guitar in 1963, inspired by the attention paid to the "English Invasion" bands by every girl in his Junior High School. He soon discovered the blues and bottleneck guitar artists Robert Johnson and Blind Willie Johnson and devoted years to the study of blues and bottleneck guitar styles, despite being neither black, nor blind, nor particularly blue. He moved to Chicago briefly to study the blues in their hometown but rather quickly decided that he preferred the not so blue but sunny and warm environs of California, moved back, and began studying jazz and surf guitar styles.  Not satisfied with playing a normal-sized instrument, he studied the tiny mandolin and oversized upright bass.
He was also heavily influenced by Ennio Marricone's soundtracks to Sergio Leone's "Spaghetti Westerns," having spent many hours petting with a series of girlfriends during weekend triple features at the local drive-in movie.
Steve has played with countless bands since that time, as an acoustic, electric, bottleneck, and peddle steel guitarist, and also as a mandolin and  acoustic bass player.  He has recorded over the years with The Artifacts, Maria Muldaur, and his own band, The Big Tamborski.