Shake the Blues
The Songs, Artistry, and Luthiercraft of John Knutson
This recording represents a lifetime retrospective of my relationship to music and creativity, and in many ways brings me full circle, right back to the imagination of my younger years in the mid sixties, when I first started playing music. A number of these songs were written and copyrighted in the early seventies when I was still in my early twenties, so you could say I've been waiting all my life to do this. Many thanks to David Grisman (aka Dawg) and Bill Fouty for their creative spirit and superb musicianship, and for helping me make this project a reality. Herein is a collection of thirteen of my original songs spanning forty five years, and played primarily on six of my own Knutson Luthiery hand built stringed instruments.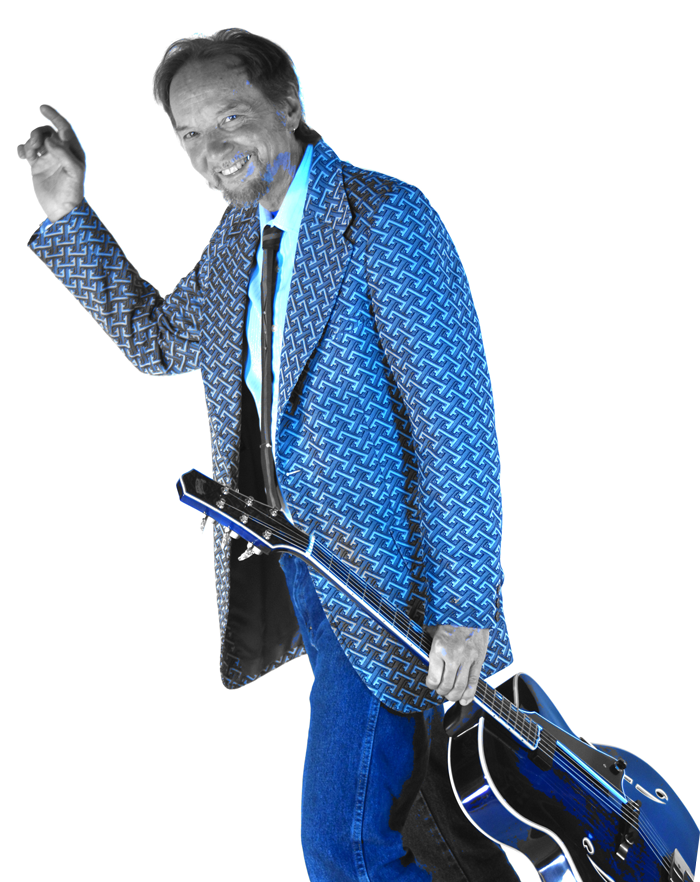 I was born in Kentucky in 1951, and raised in Virginia. Just old enough to remember the birth of rock'n roll in the late fifties, and just young enough to have caught the tail end of the big band era in the late sixties, I was witness to two overlapping worlds of American music, culture, and mythos. Not surprisingly I spent most of my adolescent years driftin' from genre to genre. The experience of seeing the Duke Ellington and Count Basie Orchestras, Big Joe Turner, B.B. King, and innumerable other blues, folk, and jazz roots players in the late sixties helped set my most important musical reference points. And had it not been for the timely 1969 Woodstock Music and Arts Festival and my love of music and guitars, I might never have realized my true passions, or managed to fuse them into any kind of visible means of support or livelihood. I founded Knutson Luthiery in 1981 and have been a full time guitar builder, and part time professional musician ever since.
In listening to this CD, note that this is essentially a live studio recording of an acoustic trio (with some added background vocals). The music was recorded in two six-hour sessions, unrehearsed, unplugged, and raw: three guys on a journey through the landscape of acoustic blues, jazz, and Americana.
Despite the rich heritage of the musical world that I grew up in, I have to be clear that I'm not living in the past. I can readily appreciate pretty much anyone who can hold a tune, and honestly manifest inspiration, or spirit into their music and an audience, which is what this is really all about anyway, isn't it?
Instruments played in these recording sessions:
John Knutson
Vocals and racked harmonicas (Lee Oskar harps)
2001 Knutson Luthiery Nightlife archtop guitar
1979 Knutson Luthiery Songbird flattop guitar
2013 Knutson Luthiery wooden tricone resophonic guitar
2012 Knutson Luthiery Songbird archtop mandolin
2002 Knutson Luthiery Messenger upright electric bass
1920's Gibson trapdoor banjo
David Grisman
1922 Gibson Lloyd Loar F-5 mandolin aka "Crusher"
2013 Knutson Luthiery Songbird archtop mandolin
1927 Vega Style K 4-string "Tango Banjo" banjolin
Bill Fouty
1920 Pfretschner German acoustic bass
All words and music written by John Allen Knutson ©1974 to 2014